Does Size Matter In Bed – What She Thinks?
Men simply love their penises. He will fondle it, respect it, get mad at it, worship it and get
in trouble for it. To put it simply, men are just obsessed with their penises. This is the reason most men live in a constant fear that their manhood may not be big enough. In most cases, it affects their performance in bed, and the entire blame is put on the poor helpless "hose".
An average size of a penis is 5.5 inches and if that is what a man is not able to achieve, he has a tendency to get upset. He might even feel scared about never being able to satisfy a woman. But is that really true? Does size matter in bed? Let's find out!
It's What You Do With It
How frequently were you made fun of on the grounds that your penis looked "small"? Were you a guy who wouldn't prefer taking shower after gym because of the fear of humiliation? Who says size matters? You don't need to stress yourself anymore. The fact is that women don't care!
It has been surveyed over and over again that it's more than the size of the penis, the foreplay tends to matter more to women. It is all about making her cum, which can be done in a variety of erotic ways, if one really puts his head into it. Even if a man is not hung like a horse, he should certainly know how to use his magic wand to please her and make her want him more.
Some women are self-conscious about their bodies, and whether it be their breast, stomach or thighs, are like men who don't have big penises. While women tend to feel incomplete or even humiliated during sex due to their hang-ups, men are more likely to feel disrespected, which can also affect their performance in bed. Sure any woman would be happy to have a fuller breast, but they don't make it a stressful aspect of their lives. The truth is that men are more obsessed with sizes.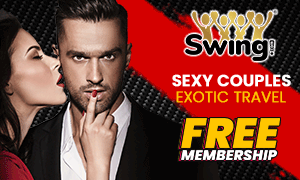 Men, themselves have the tendency to imagine that having huge and hard erections greatly improve the situation. However, the fact is that such men long for respect toward oneself that encourage their self-esteem, which is apparently set into their penises. Although any woman would like to play with a thick, hard and long toy to suck on, the length may not play a crucial role or make them disappointed by any means.
Woman simply couldn't care less about size. There will be the odd ones who say it is exceptionally essential, however they are normally the ones who love forceful sex. For women, penises are brilliant toys, and regardless of how they appear, they will excite a woman. Fact of the matter is that women do discuss the size of their men penises, but this has nothing to do with pleasure and displeasure. In their discussion, they tend to focus more on what they liked and didn't during the whole act, which will definitely not concern a man's size.
Quality over Quantity 
When it comes to making love, 82% of women do not even care about how the penises of their men look like. If the color is not a matter of concern, so is the size. For women, it's all about actions and how they are executed during play. Truth be told, a lot of people with great penis size are known to be lousy lovers for a simple fact that they don't care about being performing well due to the misconception that they already have the right set of tool to make it work. Above all else, if women feel great with who you are, they will disregard penis size. Also, if you are able to stimulate her with your personality and love making skills, you have to do the same with your penis. Whether a penis is 4,6, or 8 inches, if utilized properly, it can satisfy her completely and provide for her a nighttime of lust and passion.
Men who are still affected by their size shouldn't let their "perceived" size deprive them from having great sexual experiences. There are a few things you can do to make the night memorable, and when it's over, you'll find yourself sweating and panting. The whole idea is to stay focused on the moment and the woman you have in your arms. Don't let your penis assume control throughout the night. Let your brain do it.